Mobile Command Center Capabilities- Maximizing Responsiveness
Mobile Command & Response Vulnerability
Augmenting your Mobile Command Center capabilities by extending its reach is a great way to increase mission readiness. Mobile Command Centers are used in nearly every area of emergency response. This includes providing security for special events and providing rapid response command communications. Moreover, they are used to provide backup communications for critical incidents.
Command Vehicles are ideal in conditions where infrastructure is working and hasn't been compromised. However, for situations where infrastructure is compromised, you can easily increase your mobile command center's capabilities. By augmenting your Command Vehicle with a Portable Command Center (PCC), you will have response capability for all situations. Moreover, you will have the ability to greatly extend the reach of your Command Vehicle.
Mobile Command Center Capabilities-When Infrastructure is Compromised
There are simply times when you cannot get a Mobile Command Center to the most critical point of operations fast enough. This may due to logistical challenges or compromised infrastructure such as roads. In many disasters, Mobile Command Centers are unable to reach the main hot spots of the incident within the first critical hours.
For such times, having a rapidly deployable Portable Command Center can make all the difference. With "first on scene" command communication within the First 72 hours, you will have more effective Command and Control. This will give you the ability to manage events for best possible outcomes.
Increase Your Mobile Command Center Capabilities
Augmenting your Mobile Command Center with a rapidly deployable communication system will greatly increase your mission capabilities. Additionally, by choosing the right solution you can have a capable substitute for a traditional Mobile Command Center. This is ideal for communities that cannot afford a large vehicle solution. Nearly every emergency response agency and community can greatly benefit from having a rapidly deployable mobile command center.
Best Command Vehicle Augmentation System
The ideal system for augmenting your Mobile Command Center is the SemperComm Portable Command Center (PCC). Our Portable Command Center was designed by responders for responders. It built to the highest standards in our ISO-9001 manufacturing facility.
Additionally our PCC will provide you with:

First 72-Hour Response Capability– The SemperComm Portable Command Center provides communications within the first critical hours.
Rapid Deployability

– SemperComm's PCC is logistically light and portable. It is easy to transport, and easily deployed by a single person.
Autonomous Capability

– With our PCC, you will have complete operational independence. Our PCC doesn't need any other system to operate and functions when everything else fails. This includes grid power, roads, fuel and network communications systems.
Multipoint Operations Capability

– Our Portable Command Center is an affordable option when you need multi-point operations. Multiple PCC's can be deployed to multiple hot spots during a critical incident. With multi-point operations, you can increase Situational Awareness (SA) across multiple levels of the disaster event.
Once a Mobile Command Center is able to arrive on scene, the SemperComm Portable Command Center(s) can be pushed to more forward points of operation. As a result, you will ensure Command Communications into most critical nerve centers of the response operation.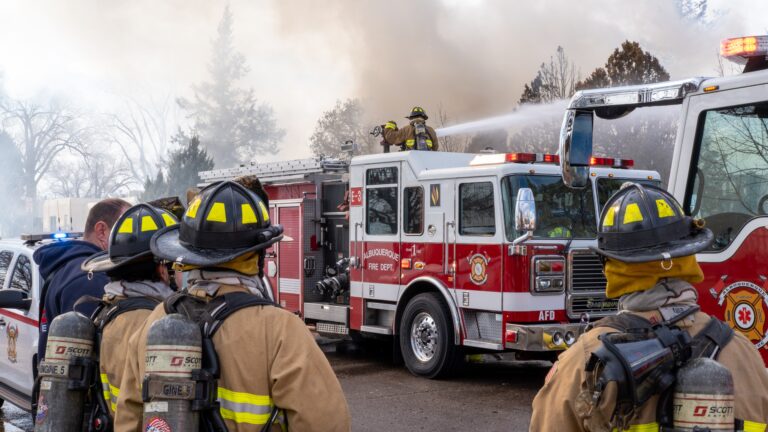 By understanding the evolution of modern day Emergency Response Communications Systems including design and vulnerabilities you can improve your response time,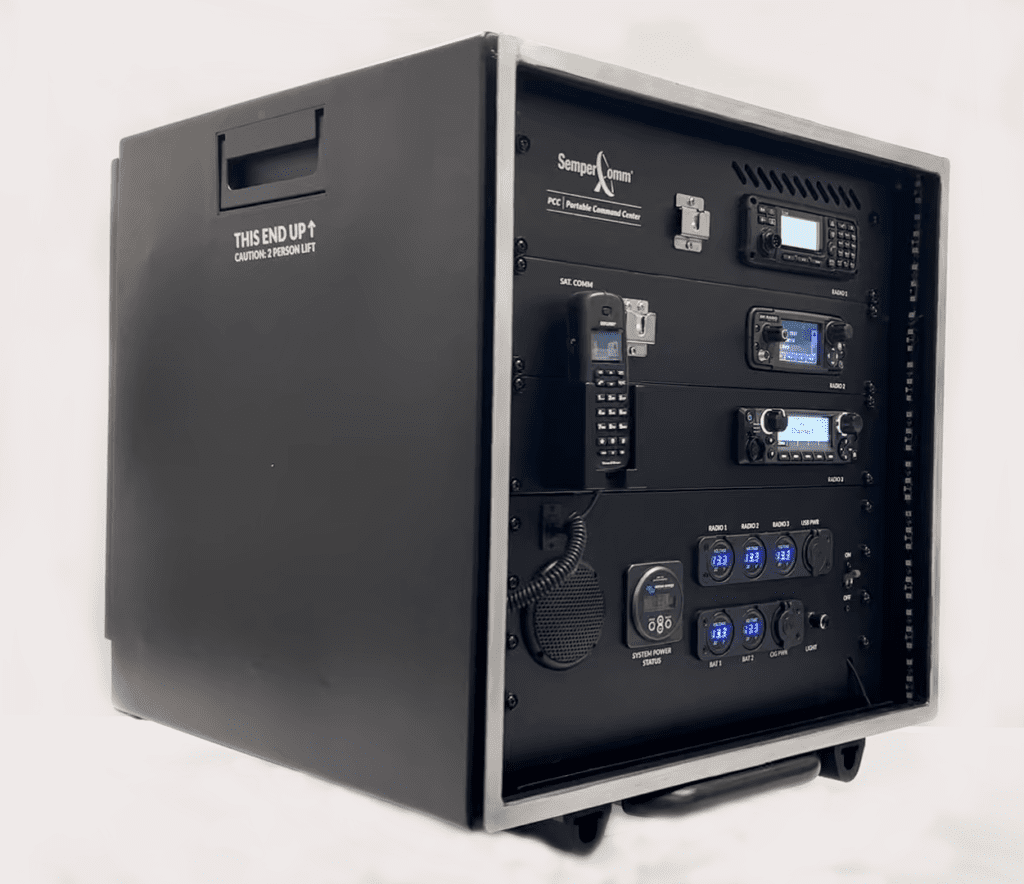 Mobile Command Centers are expensive. Does that high price tag translate into better results?
To learn more about SemperComm® or for sales or questions, contact us.
About SemperComm® ("Always Communications")
SemperComm's Portable Command Center is the only system available today that does not need any infrastructure in order to operate and provides all the mission critical capabilities above. You can learn more about our patented Portable Command Center Here.
SemperComm® Systems is an Emergency Management consulting firm that provides emergency management services and emergency communications products. To learn more about how SemperComm® can meet your needs contact us.