What is a Communications Vehicle?
Communications Vehicle: Emergency Response Strategy
A communications vehicle is used to provide Command and Control for critical incidents. A communications vehicle may also be used to provide backup support for communication system failure. Communications Vehicles are meant to provide emergency communications for extraordinary situations.
They also have many different names. They may be referred to as Mobile Command Centers, Command Vehicle or a Mobile Communications Center. Their main function is to provide emergency communications at the most forward point of operations during a critical incident. Many Federal, State and Local agencies need the communications capabilities these vehicles provide.


Communications Vehicle Design
Communication Vehicles are usually large platforms and include large trucks, buses or trailers. Their high visibility is also meant to provide a public safety presence for civil unrest or for large crowd control. 
Mobile Communication Vehicle interiors vary.  Each agency customizes their vehicles depending on their mission and budget. Many communication vehicles have extensive features such as videoconference facilities.  They also include human comforts such as restrooms, berthing, and kitchen facilities. 
While these features and comforts are nice, they come at a substantial mission cost. In many ways these comforts have displaced the main mission and purpose for having Communication Vehicles.  Communication vehicles are for providing rapid communications to the main nerve center of critical incidents, as fast as possible.  Everything else is secondary to that function.  The size of modern Communication Vehicles hinders their rapid deployment capability.
Additionally, Communication Vehicles  are expensive.  They can cost  $1,000,000 or more.  In many instances,  this high cost places Communication Vehicles out of reach for many communities needing rapidly deployable communications capability.     
Communications Vehicle Alternative
Fortunately, there is an effective alternative to  expensive Communications Vehicles. This system provides the core functions of a communications vehicle at a fraction of the cost.  Today, any response agency can have the communications capability of a Command Vehicle. You now have a highly capable solution if you are willing to forgo the luxuries that add little mission value. 
Our Mobile Communication Vehicle alternative emphasizes the core emergency communications functions you really need. This provides a capable and affordable solution for those who cannot afford a full Command Vehicle.  Our solution offers the same mission capability of a Command Vehicle at a much lower cost. 
Additionally, our system provides a higher resiliency per dollar by leveraging the core emergency communications functions without the costly overhead. Having communications for any possible emergency can make the difference between success and failure when lives are on the line.
Communications Vehicle:  The Real Mission Need
By moving away from a large expensive platform you will have greater mission capability for Command and Control during Critical Incidents. By using our portable autonomous communications system you will have "all hazards" Command Communications capability.  
Moreover, you can rapidly deploy this capability in any situation or critical incident. You will have communications capability at the deepest hot spots during critical incidents. The system can be transported to any frontline position in any existing vehicle.  You will be able reach operational points that are unreachable by other means. The PCC is also deployable by helicopter, or even by foot if needed.
Communications Vehicle:  The Best Solution
The most effective Communications Vehicle alternative must be operable when everything else fails.  This includes even when infrastructure is severely compromised. Our system does this and more.  Our system works  when everything else fails.  This includes disruption to transportation, energy and communication systems. Our Command Center is completely self-sufficient and doesn't depend on any external systems to operate. 
Moreover, you will able to operate for at least the first critical 72 hours of any emergency or critical incident.   This critical time window is when best outcomes are possible.  In situations where infrastructure is damaged or destroyed, Command Vehicles are often unable to meet the rapid 72 hour response need.
The SemperComm® Portable Command Center (PCC) is a rapidly deployable Command Center that is completely autonomous and operates with complete independence.  The system needs no other systems to be operable.  This includes when EVERYTHING else fails.  Our patented Command Center is field rugged and designed to operate in the worst conditions.   Highly  portable and easily deployed, our system provides a full spectrum of emergency communications for every possible scenario.  
Moreover,  the SemperComm® Portable Command Center turns ANY vehicle into a Mobile Command Center.  The PCC's size makes for easy transport to any frontline position where large vehicles can't go.  When roads are out or infrastructure is damaged, SemperComm® gets to front line positions where you need critical communications.  When you need rapid communications, you can count on SemperComm!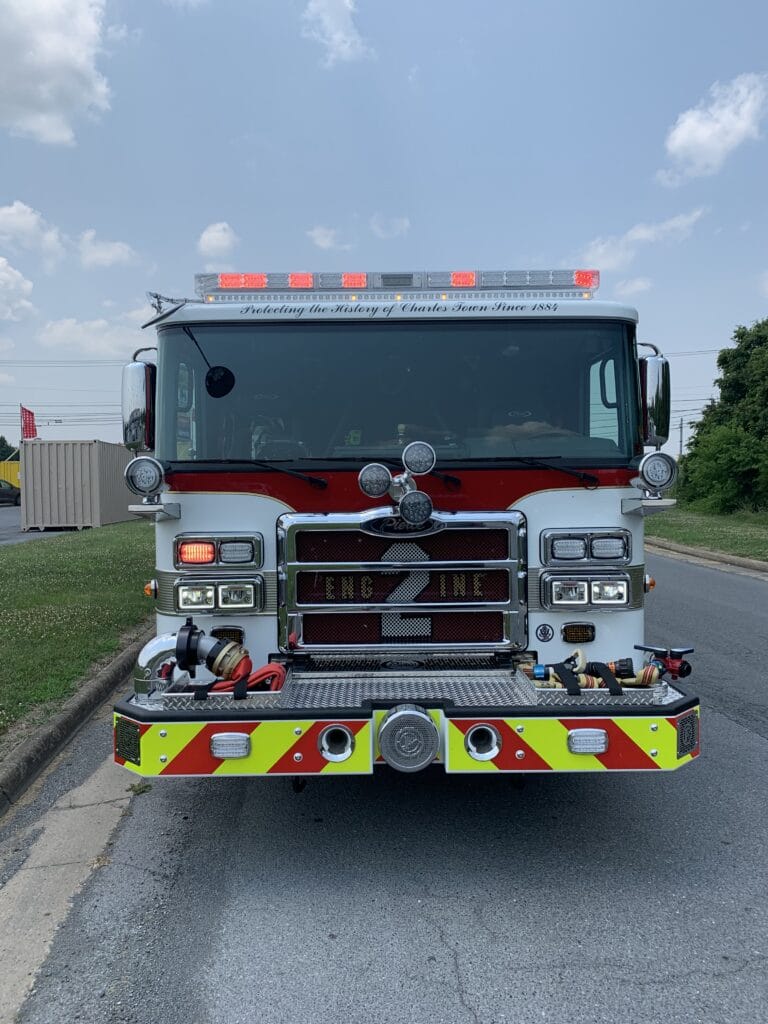 Why You Need a Rapidily Deployable Command Center In The First 72 Hours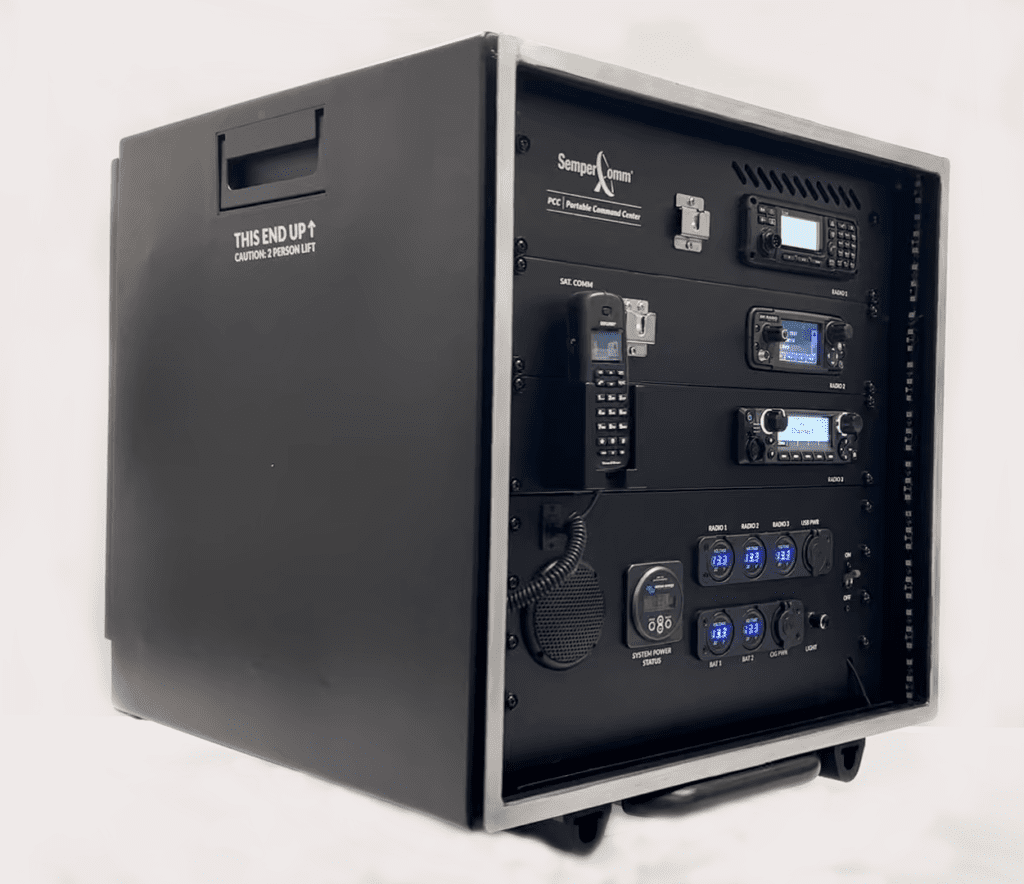 To learn more about SemperComm® or for sales or questions, contact us.
About SemperComm® ("Always Communications")
SemperComm's Portable Command Center is the only system available today that does not need any infrastructure in order to operate and provides all the mission critical capabilities above. You can learn more about our patented Portable Command Center Here.
SemperComm® Systems is an Emergency Management consulting firm that provides emergency management services and emergency communications products. To learn more about how SemperComm® can meet your needs contact us.