SemperComm® - Portable Command Center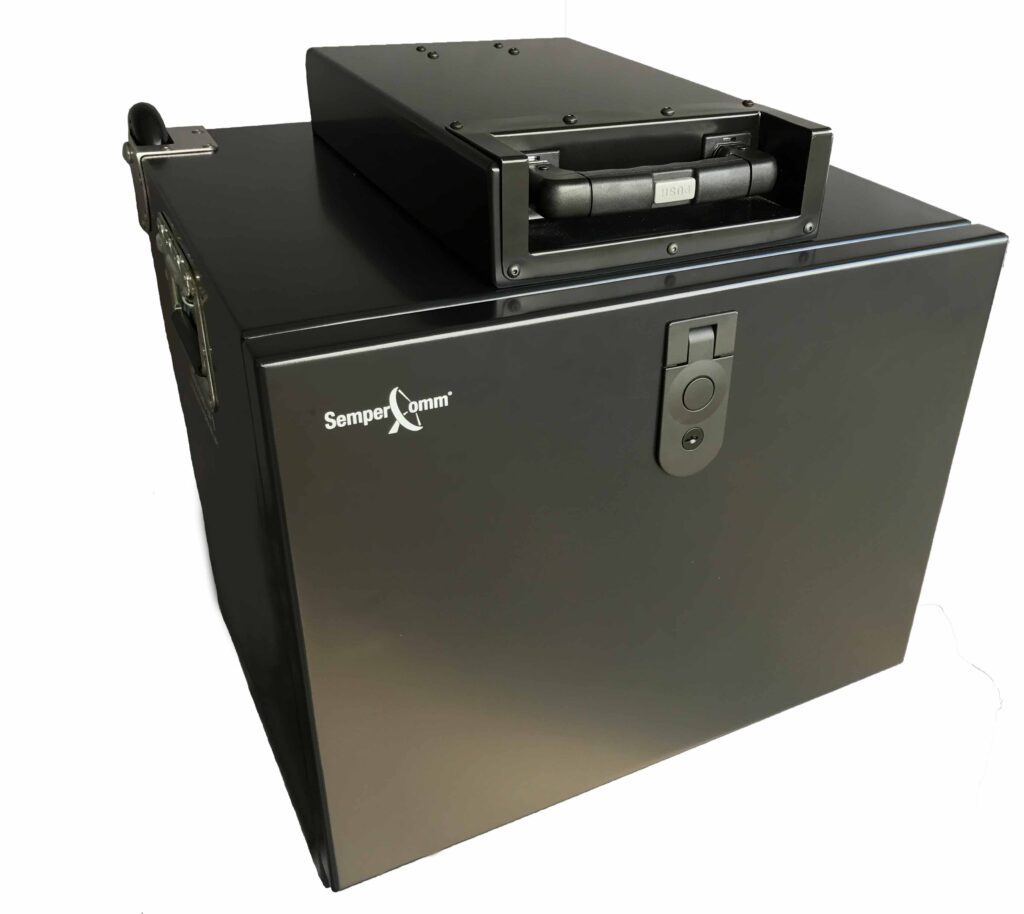 The SemperComm® Portable Command Center is the ONLY completely autonomous, portable  communication system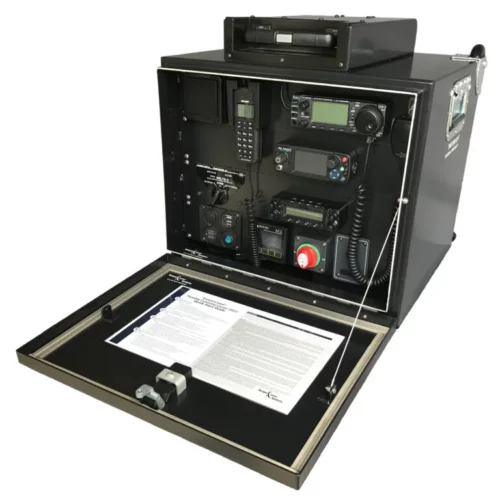 SemperComm
®

Portable Command Center
The SemperComm® Portable Command Center is the most versatile emergency communication system ever designed.     Our patented system is a significant innovation shift in mobile command center design and emergency communications. 
The SemperComm® (PCC):  
Solves Big Problems-Our 

Command Center 

overcomes the universal inherent weakness of all other emergency communication systems.  This is their need for working infrastructure in order to function.

 
Provides Independent Operations

-Our system

 operates completely independent of any other system.  Self-sustaining, it

 has no need for roads, the power grid, cellular towers, repeater sites, or even fossil fuel.   
Enables Multi-Mission Capability–This makes it

 a mission enabler and resource multiplier for every response situation.
Portable Command Center Built for Rapid Deployment
Additionally, the SemperComm PCC was designed by emergency responders for emergency responders. Our system's unique design make it the only portable emergency communications solution of its kind. 
The  SemperComm® PCC is designed to provide you immediate Communications, Command and Control capability.  With SemperComm, you will have this capability  for any scenario you will face. 
Maximize your operational effectiveness with:
Rapid deployment capability for large scale critical incidents and disasters.
Mission ready command communications.   Rapid communications for designated shelter points, hospitals and emergency incident command centers. 
The SemperComm® Mobile Command Center is simply the best solution  when circumstances are the worst they can be. 
The Most Capable Portable Command Center
Our PCC
 is feature rich compact, portable, and highly 
versatile given its size.  
The PCC provides: 



A completely autonomous self-contained deployable system




Ideal interoperable communications in the combination you need




VHF/UHF/HF, satellite, Public Safety, Aviation or Maritime Capability




Completely grid free, with self-generating/self-sustaining power 




All ancillary systems and equipment completely self-contained

 




A ruggedized EMP protected case
The Portable Command Center for Every Day Use to the Worst Day You Can Imagine
With the SemperComm®, PCC you will have rapidly deployable capability   for for every possible scenario.   You will have this capability for everyday operations, and for the worst day you can imagine.  With the PCC, you will have the ability to rapidly establish rapid emergency communications in all conditions.   This includes the most austere circumstances,  when there is little or no working infrastructure.  The SemperComm® PCC lives up to its name by enabling you to "Always Communicate" for those you are entrusted to protect.
SemperComm® is the ONLY autonomous, multi-mission Mobile Command Center
The SEMPERComm PCC turns any vehicle into a command center
To learn more about SemperComm® or for sales or questions, contact us.
About SemperComm® ("Always Communications")
SemperComm's Portable Command Center is the only system available today that does not need any infrastructure in order to operate and provides all the mission critical capabilities above. You can learn more about our patented Portable Command Center
Here
.


SemperComm® Systems is an Emergency Management consulting firm that provides emergency management services and emergency communications products. To learn more about how SemperComm® can meet your needs contact us.