Mobile Command Center Main Purpose and Function
Mobile Command Center Main Purpose and Function
In this article, we consider the main purpose and function of a Mobile Command Center. Understanding their main use is important as these vehicles are used at every level of rapid response.  This includes local public safety, law enforcement, Federal, State and county agencies. Mobile Command Centers vary in design. Some have broad mission capabilities, while others are designed for very specific mission functions.    
Mobile Command Center Main Purpose and Function:

How a Mobile Command Center executes its main purpose and function is by
rapidly deploying
critical communications. This should occur in near immediate time to the main nerve center of the critical event or emergency. However, this main point is often missed.

In Disaster, Time is The Enemy
Mobile Command capability is a mission enabler.   Rapidly establishing mobile command gives first responders the ability to manage operational outcomes. First responders know  Command Communications should be as close as possible to the main nerve center.  Communications close to the main hot spot means better  and more rapid decisions for an effective operational response. 
First responders know that time is the enemy.In all response situations, faster and more accurate decisions lead to better operational outcomes. Knowing exactly what is going on at the main nerve center of an incident is key for managing stressed resources.  
Ensuring resources are in the right places, at the right time, allows for best outcomes.  Moreover, this reduces the risk of cascading events. Cascading events are secondary negative impacts that greatly magnify a disaster. Cascading events worsen outcomes beyond the main critical incident itself. Reducing and managing cascading events is a core goal of proper critical incident response.
Command Communications
For effective Mobile Command, we need rapidly deployable Command, Control, Communications (C3) to the scene's main hot spot.  This needs to happen as fast as possible. C3's  impact to critical decision making is a well understood by the military.  In more recent years, its become better understood in the public safety arena.
Getting Command Communications to the most critical nerve center of a critical incident is a Mobile Command Center's main purpose.  Effective Command Communications is the main enabler that drives all other outcomes of a critical incident. Without proper communications, opportunities to positively affect outcomes are greatly diminished.  Without proper Command Communications during a critical incident,  little else  really matters. When Situational Awareness is lost or compromised, cascading events nearly always occur. 
Mobile Command Center Design
Modern Mobile Command Centers have evolved beyond the essentials of their original intent. Today's Command Vehicles have many features beyond communications.
These extra features, which includes items like videoconferencing, and creature comforts, have diverted the focus of what is truly needed. 
In short, a mobile command center's main purpose is to provide effective Command Communications, plain and simple. All the other extra features a Mobile Command Center may have  are inconsequential to the main reason we invest in these vehicles.  These extra features add little to the primary mission need while also greatly driving up the cost.
Mobile Command Center: Design Impact
The impact of this migration away from communications as the main driver is quite substantial. In many disaster events, Command Vehicles often fail to be rapidly deployed. They are not effective for establishing critical Command and Control in the early hours of disasters. The lack of establishing early Command and Control is the primary reason cited for the cascading events occurring during disasters.
There are many reasons why these types of vehicles are not rapidly deployable. However, the main reason is these vehicles are highly dependent on working infrastructure. They need things to be working (i.e., roads) in order to provide "first on scene" operational value. The paradox is the very infrastructure these vehicles depend on to be rapidly deployed is often what is most compromised in disasters.

Disaster Communications Systems to Avoid:
Any system that needs or includes heavy network connectivity to  operate.




Systems requiring large amounts of bandwidth such as videoconferencing, or uses heavy data.




Systems that depend on the internet, cellular systems, or communications. We should avoid dependency on repeaters and tower systems.




Any system needing a high level of  technical support or specialized personnel to operate. Such systems should be ruled out as these systems are too complex. 
Disaster Communications:  Most Effective Systems
While counterintuitive, the most effective and reliable systems for most critical incidents are basic two-way radio voice communications.  These are the only systems we always count on for disaster response.  
In the realm of Disaster Emergency Communications, its best to remember that the simple systems  work, complex systems fail. The more links in the chain needed  for the system to function,  the more likely the system can break down. As a result, the most resilient and reliable emergency communication system will use a complementary mix of radio communications systems. 
So how do we get there?
The Portable Command Center
A Portable Command Center (PCC) is the ideal rapidly deployable communications solution for extended critical incident response.  When it comes rapid deployment communications, a  Portable Command Center is the best solution.  Why? Because it provides the core capability of Mobile Command Center.  However, it does so without all the overhead and vulnerabilities of logistically heavy vehicle. When compared to a traditional Mobile Command Center in the key aspects of critical incident response, the Portable Command Center comes out ahead. (See how).   
Given advances in technology, Mobile Command Centers should be much smaller today than they were in past years. However, that is simply not the case.   Modern day Mobile Command Centers are larger than they have ever been.  As communications systems became smaller, the potential space savings gradually became repurposed. Today, command vehicles are filled with ancillary systems that do little to improve mission communications or capability.
The SemperComm® Portable Command Center
SemperComm® Portable Command Center (PCC) is best of breed when it comes to Portable Command Centers. Our PCC is built in the U.S.A. to the highest standards in our ISO 9001 manufacturing facility.  Additionally:
1. Our system is rapidly deployable within the First 72 Hours, and is easy to operate.
2. Our PCC doesn't doesn't need working infrastructure such as roads.
3. The SemperComm® PCC is affordable. Our system costs less than one year's maintenance on a vehicle.
Finally,  the SemperComm® Portable Command Center is a better option for communities with limited budgets.  With the SemperComm® PCC,  you have Mobile Command Vehicle capability without the overhead of the vehicle itself.  In many aspects, our Portable Command Center actually provides greater flexibility. For example, it can be placed in just about any vehicle, making it into a Command Vehicle.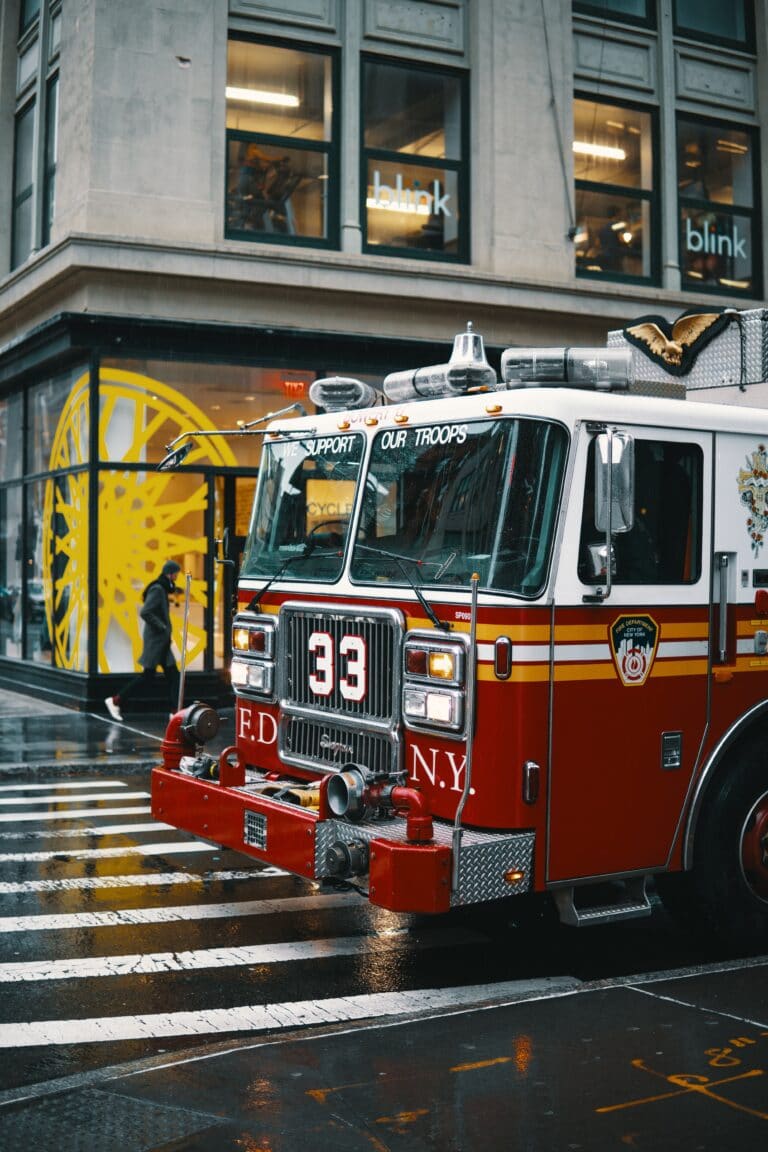 Communities and organizations can have increased response time and uninterrupted disaster response without the high price tag of a cumbersome mobile command vehicle.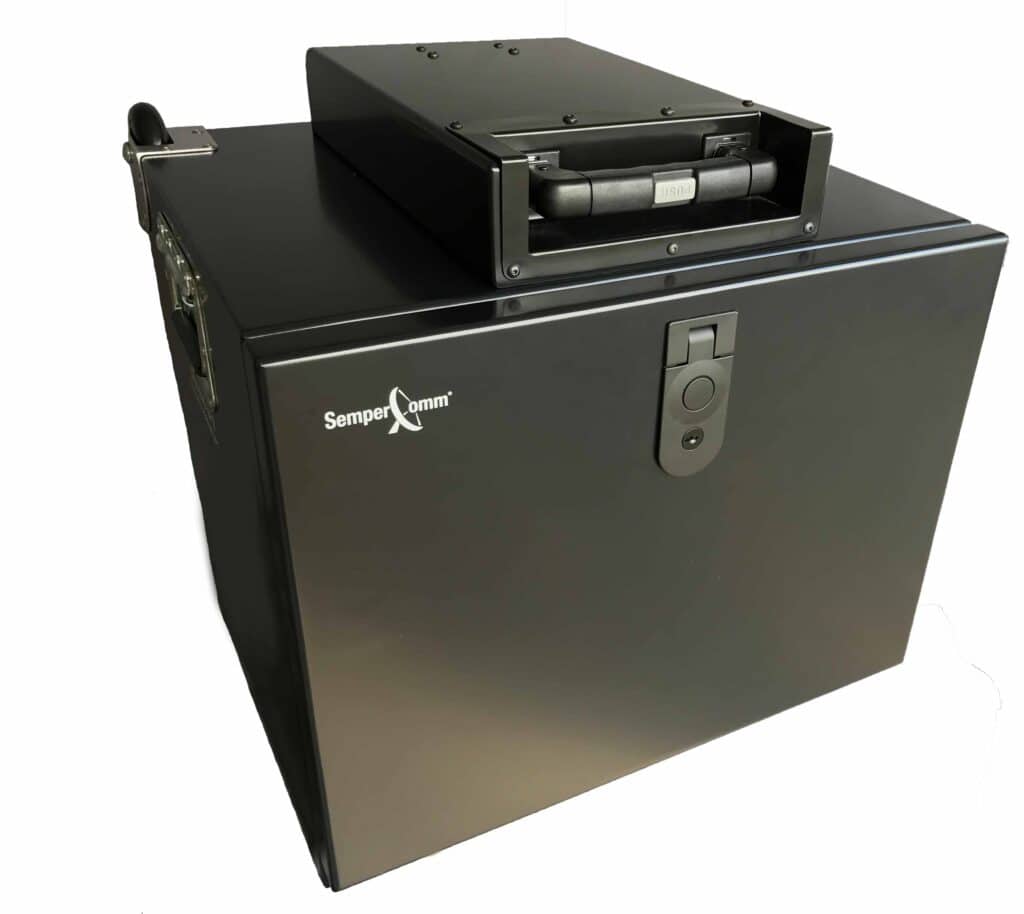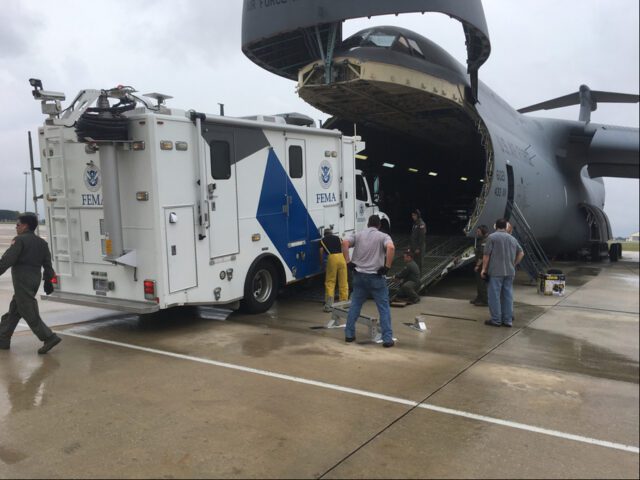 If your existing mobile command vehicle lacks the ability to function without power, roads or networks, SemperComm provides solutions.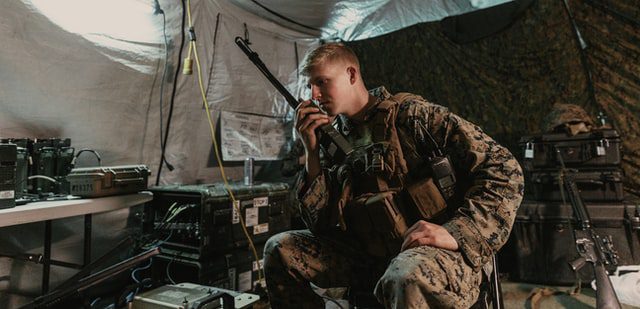 In an extended emergency or disaster it is understood that the first 72-hour window is when you as a responder have the greatest opportunities to minimize impact and save lives. Are you prepared?
To learn more about SemperComm® or for sales or questions, contact us.
About SemperComm® ("Always Communications")
SemperComm's Portable Command Center is the only system available today that does not need any infrastructure in order to operate and provides all the mission critical capabilities above. You can learn more about our patented Portable Command Center Here.
SemperComm® Systems is an Emergency Management consulting firm that provides emergency management services and emergency communications products. To learn more about how SemperComm® can meet your needs contact us.